THERE IS NOW AN OFFICAL MESSAGE BORARD ON THE FORMS SPECIFIC FOR SURVIVOR: WIKIA. VISIT IT TODAY.

Hi and welcome to Day 8 of Survivor: Wikia. Yesterday in the challenge you selected numbers. Those numbers selected your new tribes, not a challenge. Now there are 2 tribes of 3 and 1 tribe of 2.
The tribes are as followed:
Shúa:
Ometepe03
Cloveismywife
Alik99
Hísshe:
NZ Man123
Blaine7275
Ḡwẵine Ḹٍٍkƨ Ĺiĸe Ͼềлȑềd
and the new tribe in green..
Bimmaáhchiia
There was no favorites, you chose these yourself. It might be good or bad.
Now for your challenge for you new tribe. You must create an insignia for your tribe for example the Matsing's insignia: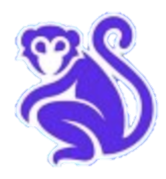 Insignias are due 2:30 EST (19:00 UTC) on Thursday and make sure to watch Survivor: Philippines tonight.
If Bimmaáhchiia loses, Hísshe and Shúa will vote who will be eliminated instead of a tiebreaker.