Before I begin, I remind you that this is a joke and should not be taken seriously. (Like most Things I do)
So I have been reading on this wiki and places like PoS and I have come up with the best 5 males that should return for the next season of Survivor.
1. Brandon Hantz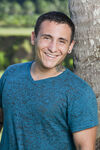 Isn't this guy just amazing?  Don't you just wish he could be on your TV 24/7?  This season will no doubt be amazing if he returns.  AND TO MAKE IT BETTER - another Hantz will play as his "loved one." isn't that awesome?
2. Russell Hantz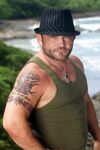 Let's make this season "better" by adding the "greatest" person "ever" to "play" this game.  And with Brandon in this season, we'll see not 1, not 2, not 3, but 4 HANTZES!!!!! Isn't that everyone's greatest dream?  If he returns BvW will be 70013% better.  Plus afterall, the "best" player ever needs to win this game ;)
3. Phillip Sheppard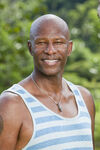 If we see him and Brandon in the same season again, we all know what will happen.  They will make up and form a tight alliance - highlighting the season.  Phillip was great and I believe he would not ruin the past two seasons he has been in.
4. Rob Mariano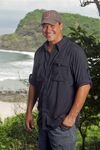 Don't we all need him back? After a short 3 year rest from this game - we need Rob back to ruin another season.  And I can't see the harm of putting Rob and Russell on the same tribe as Phillip and Brandon.  I can already see the great ratings for when someone is found dead. :)
5. Troy "Troyzan" Robertson
This guy was pure entertainment.  Did you not want to go jump off a bridge whenever he said that "this was his island"?  I would be "excited" to see him return especially if he brings someone just like him.
So that's my list.  Thoughts? (Well you shouldn't have any changes, because this list is the best, EVAR)  I probably won't make a woman's list because they just are as remembered like the men were.
Obviously this list is the second best list, the the first would be J.T. Thomas, J.T. Thomas, J.T. Thomas, J.T. Thomas and J.T. Thomas. But #yolo. hope you liked it!