#18 Nina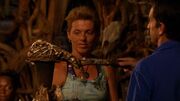 In my opinion, she left too early for anyone to actually see what she was like, she came off as an old lady with a hatred of Kat, she seems like she would have been a strong competitor, but we will never know.
#17 Matt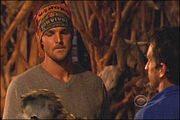 I think this guy would have been fun to watch, he seemed like a strong alpha male, but he came off as arrogant and a douche bag, but at least he had some personality.
#16 Kourtney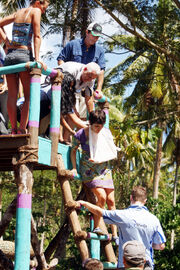 Being the first female to be med evacuated is a big thing, and she had a cool quirky, funny, weird personality, but we never really got a chance to see her.
#15 Bill
Bill was another person who's ranking would have been higher, but he was an early boot, so apart from his fight with Colton and being voted out because his tribe gave up immunity, this comedian wasn't even very funny.