Hey there! I am Waterwecna, an administrator in this wiki. I am also an administrator in
Merlin wiki
,
Alice in Wonderland wiki
,
Thor wiki
and the founder of
Drop Dead Diva wiki
,
Emeras wiki
and
Merlin Fanon wiki
. Feel free to look around in my profile or leave me a message if you need any help or just want to say "Hi!" :)
Waterwecna

Profile
Birth Date
28.10.1987
Died
Still alive
Hometown
Tartu
Occupation
Student, writer
Years Active
1987-present
Hello! My name is Gerda and I am from Estonia. I study literature in the University of Tartu and aspire to be a writer in the future. I've liked Survivor ever since I saw the first season as a kid, and it is definitely amongst my most favorite shows.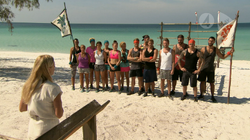 Waterwecna
Contestant Profile
Birth Date
October 28, 1987
Hometown
Tartu
Occupation
Student/Writer

---

Tribe(s)

    

Popoki


    

Ohana
Challenge(s) Won
8
Vote(s) Against
0
Day(s) Lasted
39
Gallery
Gerda's Voting History
Episode
Gerda's
Vote
Voted Against
Gerda
1
Popoki Tribe Immune
2
Popoki Tribe Immune
3
Popoki Tribe Immune
4
Popoki Tribe Immune
5
Popoki Tribe Immune
6
Xros
-
7
Popoki Tribe Immune
8
No Tribal Council
Sole
-
9
Summer
-
10
Sole;
Gerard
-
DB
-
11
David
-
12
Kaaitlyn
-
13
Tommy
-
14
Samuel
-
15
Sole
Individual Immunity
Jury Votes
for Gerda
DB, Gerard, Sole, Tommy
Sole Survivor, Day 39