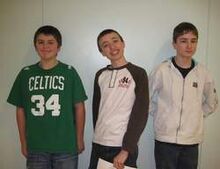 SonOfMyRightHand (better known as Ian Poyant) was born on June 14, 1999 in Sanford, Maine. In 2009, I saw bits and pieces of Survivor: Tocantins and Survivor: Samoa (okay, I only saw a bit of the premiere of Tocantins), but I didn't see a full season until Survivor: Heroes vs. Villains. Since then, I have watched every season. I have even watched a few on YouTube, as well as challenges from different seasons. The Survivor: Borneo episode Quest for Food was aired on my 1st birthday. I share a birthday with John Carroll. In addition, my user name came from something Coach said about his first name, Benjamin. My avatar is the logo for the game show I was on earlier this year.
My Least Favorite Survivor Castaway(s)
Edit
(*)This denotes that I disliked the contestant in their original season only.
My favorite Survivor castaway(s)
Edit
My favorite Season(s)
Edit
Alfons Hettig Feud
Edit
On March 7, 2013, I posted a blog called "Shamar Is Gone". However, Alfons rebutted, saying, "Careful with the spoiler title." However, I replied by saying I was just stating my opinion. On March 15, I wrote another blog post called "Hell Over Rice", which called him out in the end. On
that
blog, he said I was acting grudgingly to his simple suggestion. In the comment section of those two blogs, users like TomWelling and Mister.. E. seemed to take his side. In the end, I admitted I didn't realize that it would be a spoiler, and that I made a stupid mistake and started a petty argument over almost nothing. On March 16th, I wrote a blog post admitting to my faults, totally overreacting about the suggestion. Some people pointed out to me that Alfons wasn't hating on my opinion. In fact, he didn't even bring up my opinion. He just didn't like the title.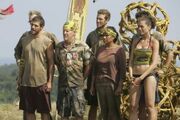 Former Avatars
Edit