This wiki is a non-spoiler site.
Please refrain from adding spoilers to the wiki for the sake of our readers who wish to remain spoiler-free.
See our Spoiler Policy for more information before you edit Survivor Wiki.
Welcome to Survivor Wiki!
Survivor Wiki has provided comprehensive, spoiler-free information about Survivor since 2006, and you can join in! We are home to 3,173 articles. Create your Fandom account today!
Around the Wiki
Featured Article


Christina Cha is a contestant from Survivor: One World.

Though perceived as lacking game awareness and had been a receiving end of derision because of it, Christina was able to survive being oft-targeted for elimination and responded with decency whenever being ridiculed about her poor position in the game. Her apparent unpopularity however allowed her to make it deep into the game, ultimately getting voted off one day shy of the Final Tribal Council.
About Survivor Wiki
Affiliate Sites
Social Media
Survivor Wiki Polls
Who would you have voted for at Nuku's Tribal Council?
Blog Posts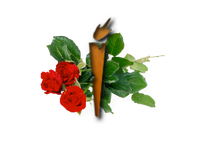 Ad blocker interference detected!
Wikia is a free-to-use site that makes money from advertising. We have a modified experience for viewers using ad blockers

Wikia is not accessible if you've made further modifications. Remove the custom ad blocker rule(s) and the page will load as expected.