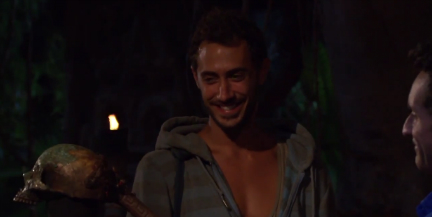 No higher resolution available.
There is no description yet. Add a description.
Appears on these pages

of
Add an image Reed Kelly voted out.">

Hey, guys! It's Beemerboyz803 but feel free to call me Beemer. If you're reading this, please...
File history
Click on a date/time to view the file as it appeared at that time.
Date/Time
Thumbnail
Dimensions
User
Comment
current
12:06, December 4, 2014
432 × 217

(59 KB)

IAmNothing712 (wall | contribs)
03:53, October 10, 2013
432 × 316

(0 B)

IAmNothing712 (wall | contribs)
12:17, October 5, 2013
432 × 291

(18 KB)

IAmNothing712 (wall | contribs)
10:07, September 24, 2013
727 × 431

(43 KB)

IAmNothing712 (wall | contribs)
09:22, May 10, 2013
670 × 451

(47 KB)

IAmNothing712 (wall | contribs)
14:32, May 3, 2013
720 × 505

(56 KB)

IAmNothing712 (wall | contribs)
03:00, April 26, 2013
820 × 552

(76 KB)

IAmNothing712 (wall | contribs)
13:02, April 19, 2013
720 × 485

(282 KB)

IAmNothing712 (wall | contribs)
04:35, April 12, 2013
720 × 447

(226 KB)

IAmNothing712 (wall | contribs)
08:04, April 6, 2013
720 × 460

(43 KB)

IAmNothing712 (wall | contribs)
14:55, March 30, 2013
720 × 406

(21 KB)

IAmNothing712 (wall | contribs)
13:34, February 22, 2013
520 × 350

(27 KB)

IAmNothing712 (wall | contribs)
15:10, February 15, 2013
670 × 451

(251 KB)

IAmNothing712 (wall | contribs)
12:20, December 13, 2012
448 × 271

(31 KB)

SurvivorHuey (wall | contribs)
23:09, December 6, 2012
421 × 257

(24 KB)

IAmNothing712 (wall | contribs)
05:48, November 30, 2012
618 × 412

(26 KB)

IAmNothing712 (wall | contribs)
Reverted to version as of 23:56, November 29, 2012
23:57, November 29, 2012
618 × 412

(26 KB)

IAmNothing712 (wall | contribs)
23:56, November 29, 2012
618 × 412

(26 KB)

IAmNothing712 (wall | contribs)
23:56, November 29, 2012
618 × 412

(26 KB)

IAmNothing712 (wall | contribs)
23:56, November 29, 2012
618 × 412

(26 KB)

IAmNothing712 (wall | contribs)
12:29, November 26, 2012
416 × 282

(29 KB)

IAmNothing712 (wall | contribs)
12:15, November 15, 2012
438 × 281

(35 KB)

SurvivorHuey (wall | contribs)
22:22, November 8, 2012
720 × 404

(19 KB)

IAmNothing712 (wall | contribs)
08:40, November 1, 2012
576 × 320

(24 KB)

IAmNothing712 (wall | contribs)
08:43, October 25, 2012
640 × 359

(46 KB)

IAmNothing712 (wall | contribs)
11:16, October 18, 2012
430 × 266

(28 KB)

SurvivorHuey (wall | contribs)
11:04, October 11, 2012
438 × 269

(26 KB)

SurvivorHuey (wall | contribs)
11:08, October 4, 2012
425 × 261

(31 KB)

SurvivorHuey (wall | contribs)
11:06, September 27, 2012
432 × 270

(30 KB)

SurvivorHuey (wall | contribs)
08:08, September 20, 2012
660 × 402

(40 KB)

IAmNothing712 (wall | contribs)
19:08, May 10, 2012
411 × 257

(30 KB)

SurvivorHuey (wall | contribs)
11:12, May 3, 2012
417 × 257

(27 KB)

SurvivorHuey (wall | contribs)
11:01, April 19, 2012
413 × 263

(28 KB)

SurvivorHuey (wall | contribs)
01:52, April 13, 2012
410 × 254

(36 KB)

SurvivorHuey (wall | contribs)
14:38, April 5, 2012
618 × 350

(29 KB)

Whoisrob (wall | contribs)
13:28, March 29, 2012
780 × 529

(256 KB)

IAmNothing712 (wall | contribs)
14:17, March 22, 2012
780 × 445

(74 KB)

IAmNothing712 (wall | contribs)
11:49, March 19, 2012
680 × 534

(291 KB)

IAmNothing712 (wall | contribs)
08:20, March 8, 2012
680 × 408

(54 KB)

IAmNothing712 (wall | contribs)
09:37, March 5, 2012
660 × 440

(49 KB)

IAmNothing712 (wall | contribs)
14:26, February 23, 2012
660 × 407

(51 KB)

IAmNothing712 (wall | contribs)