Ethan Zohn
Talk

0
2,224pages on
this wiki
Ethan Zohn
Contestant Profile
Birth Date
November 12, 1973
Hometown
Lexington, Massachusetts,
New York City
Occupation
Professional Soccer Player

---

Tribe(s)
██ Boran
██ Moto Maji
Placement
Winner
Alliance(s)
Boran Alliance
Challenge(s) Won
7
Vote(s) Against
0
Day(s) Lasted
39

---

Tribe(s)
██ Saboga
► Mogo Mogo
Placement
11/18
Challenge(s) Won
4
Vote(s) Against
6
Day(s) Lasted
21
Gallery

Link
Ethan Zohn is the Sole Survivor of Survivor: Africa. He later competed on Survivor: All-Stars.
Aligning with close friend Tom Buchanan and strategist Lex van den Berghe, Ethan was able to stick with his alliance to the end and eventually defeat Kim Johnson to become one of the most popular and well-liked winners to play the game.
Originally from Lexington, Massachusetts, Ethan Zohn currently lives in New York City. He is a professional soccer player, having been employed as a goalie for the Highlanders Football Club (Zimbabwe)
, Cape Cod Crusaders (Cape Cod, Massachusetts) and the Hawaii Tsunami (Oahu, Hawaii). Zohn also played for the 1997 and 2001 U.S. National Maccabiah Team (Israel). Off the field, he has been the assistant coach for the Fairleigh Dickinson University Men's and Women's Soccer Team in Teaneck, New Jersey since 1998. Additionally, since 1999 Zohn has worked freelance as a brand name strategist/developer, responsible for creating names for newly invented products.
Zohn attended Vassar College, where he graduated in 1996 with a Bachelor of Arts degree in Biology. Following graduation, he traveled for six months in Australia and New Zealand, where he bungee jumped from one of the highest jumps in the world (400 feet).
Zohn's Club History
Edit
Ethan's Club History
Club
League
Vassar College Brewers
NCAA Division III
Hawaii Tsunami
United Soccer Leagues
Cape Cod Crusaders
Highlanders F.C.
Zimbabwe Premier Soccer League
All-Stars
Edit

This section is empty. You can help by adding to it.
Survivor: Africa
Edit
As part of the Boran tribe, Zohn was seen as a strong player who could potentially win challenges, and was not targeted early because of his congenial personality. During Boran's two back-to-back Immunity Challenges losses, he joined the majority to vote off Diane Ogden and Jessie Camacho. Over the next few days, Ethan would cement a long-term alliance with Lex van den Berghe and Tom Buchanan from his Boran tribe.
But during a twist in Day 13 saw both of Zohn's alliance members switch from Boran to the Samburu tribe, leaving Ethan alone with old Boran members Kim Johnson and Clarence Black. Two of the new Boran members from the Samburu tribe, Teresa Cooper and Frank Garrison, had an old misunderstanding with younger old Samburu member Silas Gaither. So, in Day 15, a secret consensus was reached between Teresa and Frank and the original Borans (in which the two ex-Samburus would swore loyalty to Boran) by purposefully threw the next Immunity Challenge in order to vote out the unpopular Silas. Both of Ethan's alliance members, Tom and Lex, remained safe on the Samburu tribe, carrying all three into the merge.
Ethan's alliance soon began to take control of the game, along with other members Kim Johnson and Kelly Goldsmith, all from the original Boran. They immediately targeted old Boran member Clarence Black due to his physical strength and he was voted out. But unbeknownst to Lex, he had received another vote at Tribal Council, who he believed had come from Kelly, but Teresa was the real culprit. This led Lex on a witch-hunt against Kelly which almost led to the demise of Ethan's alliance when Kelly possessed the power with the other four ex-Samburu members, Teresa, Frank, Kim Powers, and Brandon Quinton. But at the last minute, Brandon switched his vote, saving Lex and eliminating Kelly. But this move came back to haunt Brandon, when Ethan's alliance saw him as untrustworthy and voted him out at the next Tribal Council.
Ethan, Lex, Tom and Kim Johnson regained control of the game, ousting previous Samburu members Frank, Kim Powers, and Teresa in the next three votes, carrying them into the Final Four. Kim Johnson surprised everyone by winning the remaining Immunity Challenges, sending the men (who already planned to be the final three) in trouble. Tom and Lex were eliminated respectively, thus bringing Ethan to Day 39.
In the end, Ethan beat out Kim in a 5-2 vote to become the Sole Survivor, receiving votes from Kelly, Frank, Teresa, Tom, and Lex.
Voting History
Edit
Ethan's Voting History
Episode
Ethan's
Votes
Voted Against
Ethan
1
Diane
-
2
Jessie
-
3
Boran Tribe Immune
4
Boran Tribe Immune
5
Silas
-
6
Boran Tribe Immune
7
Clarence
-
9
Kelly
Individual Immunity
10
Brandon
-
11
Frank
-
12
Kim P.
-
13
Teresa
-
14
Tom
-
Ineligible
-
Jury Votes
for Ethan
Frank, Kelly, Lex,
Teresa, Tom
Sole Survivor, Day 39
Survivor: All-Stars
Edit
Originally part of the Saboga tribe, Zohn was immediately targeted as a previous winner, along with Survivor: The Australian Outback winner Tina Wesson. When Saboga lost immunity, the rest of the tribe decided to vote out Tina first, needing Zohn's strength to win future challenges. When Saboga lost immunity once again, Zohn was spared once more over physical liability Rudy Boesch, who had hurt his ankle at the Reward Challenge.
In Day 13, Zohn and the rest of the Saboga tribe were disbanded after losing a challenge. Zohn and Jerri Manthey joined the Mogo Mogo tribe, while Jenna Lewis and Rupert Boneham joined Chapera . Later in that episode, Zohn joined the rest of his new tribe to vote out Survivor: Borneo winner Richard Hatch. With Kathy Vavrick-O'Brien kidnapped by Chapera, Ethan joined forces with Colby Donaldson to oust Jerri. Unfortunately for Ethan, Shii Ann Huang voted against Colby, causing his demise. On the outs, Ethan begged Lex to honor their friendship by keeping him over the unpopular Jerri. Despite this, he was the last of the former winners to take the fall, though he was the most successful of the four previous winners who competed on All-Stars, lasting longer than Tina Wesson, Richard Hatch, and Jenna Morasca did.
Ethan was nominated in Survivor: America's Tribal Council as Sexiest Male, but lost to Colby Donaldson.
Statistics of Ethan Zohn
Longevity
Seasons competed
2
Total number of days
60
Challenge Wins
Tribal wins
9
Individual wins
2
Total
11
Tribal Council
Total votes received
6
Exile Island
Times exiled
N/A
Redemption Island
Days spent at Redemption Island
N/A
Duels won
N/A
Voting History
Edit
Ethan's Voting History
Episode
Ethan's
Votes
Voted Against
Ethan
1
Jenna L.
-
2
Rudy
Rudy, Rupert
3
No Tribal Council
4
Saboga Tribe Immune
5
Richard
-
6
No Tribal Council
7
Jerri
-
8
Jerri
Jerri, Kathy,
Lex, Shii Ann
Voted Off, Day 21
Post-Survivor
Edit
In Summer of 2009, Ethan, along with the other first eighteen Survivor winners, appeared on a TVGuide special 'Survivor Winners: Where Are They Now?'
Ethan was inducted into Xfinity's Survivor Hall of Fame in 2012.
Personal life
Edit
He formerly dated Amber Brkich from Survivor: The Australian Outback (now married to Rob Mariano). He was engaged to fellow winner Jenna Morasca. In 2013, the couple split up.[1]
Zohn was a member of Team Mad River during the 2002 Eco-Challenge in Fiji.
In 2005, Zohn appeared on Kill Reality, which follows various reality television personalities as they film a horror movie called The Scorned.
In 2005, Zohn was a contestant in a special episode of Fear Factor which aired in February 28, 2005, in which he competed against other reality star winners, including his girlfriend, Jenna Morasca, who was the winner of Survivor: The Amazon. He finished second, losing to former The Bachelorette winner Ryan Sutter.
In October 2006, Zohn appeared on an episode of the VH1 series Celebrity Paranormal Project. He and his team investigated alleged paranormal activity at the Warson Asylum for the Criminally Insane.
Zohn is now co-host of Outside Today on the new cable TV network.
Ethan and Jenna competed in the 19th season of CBS's Amazing Race. They placed 10th.
Ethan has co-written a series of children's books entitled "Soccer World".
Since December 2013, Ethan has been writing weekly entries for his blog The Zohn Zone , part of everydayhealth.com . The blog details his life experiences as a cancer survivor. 
Zohn is an animal rights advocate. He posed nude (while holding a leaf to cover himself) for PETA's "I'd Rather Go Naked Than Wear Fur" Campaign along with Jenna Morasca.
Zohn used his winnings to found a fundraiser called Grassroots Soccer. This was Richard Hatch's chosen charity in Celebrity Apprentice.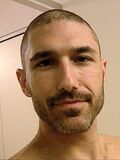 On April 30, 2009, Zohn was diagnosed with a rare type of cancer called CD20-positive Hodgkin's lymphoma. He was diagnosed after experiencing night sweats and strange itching. He started chemotherapy in May 2009. On September 14, 2009, he disclosed that after three months of intensive chemotherapy, his cancer returned. He underwent a new treatment, including a stem-cell transplant, to battle the rare form of Hodgkin's disease. Zohn received a "clean CT scan" in late April 2010.
Twenty months after his remission, Ethan's cancer returned, and is now undergoing another series of stem cell transplants.
Ethan is the first male to finish a season without receiving a single vote against him.
In Survivor: All-Stars, Ethan lasted in the game longer than the other past Sole Survivors (Tina Wesson, Richard Hatch and Jenna Morasca).
Ethan was the only Survivor: Africa returning player to be eliminated before the Merge in All-Stars.
Ethan & Jenna are the second Survivor couple to represent Survivor in the Amazing Race, following Rob Mariano and Amber Mariano. They placed 10th.
Ethan is one of six Sole Survivors (along with Jenna, Richard, Rob, Tom Westman and Sandra Diaz-Twine) to play more than once and not be a member of the Jury in any season.
Ethan is the first Sole Survivor to win with more than four jury votes.
At the Africa Reunion Show, Bryant Gumbel mispronounced Ethan's name, Ethan Zorn.
Ethan is the first Jewish player to win the title of Sole Survivor.
In an interview on Rob Has a Podcast, it was revealed that Ethan & Jenna were considered to return in Survivor: South Pacific, after applying for The Amazing Race. The couple declined the offer, saying they were not interested in competing against each other.[2]
In a Survivor Oz interview, it was revealed by Corinne Kaplan that she and Ethan dated after he won Africa.
Ethan's luxury item on Survivor: Africa was a hacky sack.
Ethan shares his birthday with Julia Landauer and Candice Cody.
Ethan is one of thirteen castaways, along with Rob Mariano, John Palyok, Keith Tollefson, Amber Brkich, Richard Hatch, Hayden Moss, Whitney Duncan, Twila Tanner, Jenna Morasca, Jon Dalton, Natalie Anderson and Nadiya Anderson to compete on another reality show besides Survivor.
References
Edit
Survivor: Africa Castaways
Boran

Clarence

Diane

Ethan

Jessie

Kelly

Kim J.

Lex

Tom
Samburu

Brandon

Carl

Frank

Kim P.

Linda

Lindsey

Silas

Teresa
Survivor: All-Stars Castaways
Chapera
Mogo Mogo
Saboga

Alicia

Amber

Rob C.

Colby

Jenna M.

Kathy

Ethan

Jenna L.

Jerri

Rob M.

Susan

Tom

Lex

Richard

Shii Ann

Rudy

Rupert

Tina
Want to play Survivor yourself?

Join our version, Survivor: Wikia - Timor!