With Cambodia having finished airing, I felt for the off-season we could discuss our own personal favorite/least favorite Survivor seasons. I did this over the past 2 days out of boredom. Anyways, here we gooooooooooo...
---
The top ten are the seasons that I feel define how incredible this show can get. While the top 4 are in distinct order, the others are virtually interchangeable. But before that...
---

0. Survivor: Borneo.
He's fat, but he's good.
Yep, this season isn't getting ranked. That's neither a good nor bad thing, but I feel it's necessary.
Survivor wasn't Survivor in its inaugural season. It was presented like a documentary, the cinematography was different, and we were watching the game be built before it could be played. I love this season with all my heart, but I'm not ranking it with the others. If you disagree then rip.
---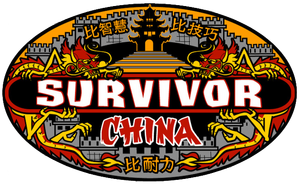 1. Survivor: China.
DAYUM
Out of all 31 seasons, within all the twists and turns and vote offs, I will forever consider China the best of the best. All 16 of the castaways were memorable in some way or another, even the pre-mergers. This resulted in arguably the greatest final 10 in the show's history, and also gave us an incredible final 3, with the greatest FTC performance ever.
One thing, however, sets this season apart: the amount of rich culture the producers had access to completely and utterly fueled everything, from the challenges to the rewards and during big events of the season. China is still one of the most popular seasons in the show's history, and to me, it's also the greatest.
---

2. Survivor: Fiji.
You're a grown man, I suggest a name change.
I'm probably going to get reamed for putting this so high, but idgaf. Fiji, for me, remains the show's most underrated season, and the first true "modern" one.
Despite the suckiest twist of all time,Fiji only had one or two duds cast-wise, and also had arguably the greatest editing gem of all time: the rise and fall of the Four Horseman. How none of those four were brought back boggles me to this day.
Aside from that, Fiji also benefited from TONS of funny moments, many of them short and sweet. Things like Michelle falling off the platform, Rocky losing his shit, Boo's pathway and Lisi's epic fail are the sort of things that make a season that much funnier to watch. Fiji also had the first ever successful idol play, and to top it all off, it had, in my opinion, the greatest winner in the show's history.
Fiji was awesome. It's a shame not many others see that.
---

3. Survivor: Pearl Islands.
She died, dude.
From one of the most universally hated to one of the most universally loved, Pearl Islands is considered by many to be the best of the old-school seasons. Do I agree? Of course I do. Many big characters evolved from this season, including Sandra, Fairplay, Savage, and of course the pirate himself, Rupert Motherfucking Boneham.
Using the pirate theme to its full potential, Pearl Islands pushed the boundaries on what Survivor could become, especially with Fairplay's absolutely immoral yet hilarious gameplay. Dead Grandma may very well be the show at its most controversial, and in general its most awesome.
---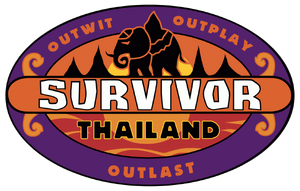 4. Survivor: Thailand.
No shit, Sherlock...
Yet another despised season among the casuals, Thailand often has a special place within the hearts of super fans. The first real 'cult' season to exist, Thailand involved one of the more subtle and yet one of the greatest twists in history: the fake merge. It exposed who was interested in flipping and who had loyalty. This, of course, shot Shii Ann in the foot. ;-;
Of course, you can't forget about the cast members. Brian, while slightly emotionless, is considered one of the greatest winners ever. Clay and Helen are two of the most underrated comics in the show's history, and it sucks that neither came back for All Stars. While the Grindgate incident and the highly predictable pagonging knocked it out of the top 3, it still remains a personal favorite. And lets not forget the ATTACK ZONE.
---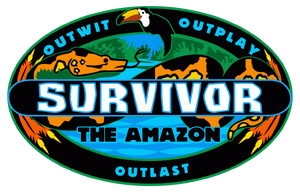 5. Survivor: The Amazon.
Nananana, nananana, hey hey heyyyy, goodbye!
Amazon was the first season to have a general theme: battle of the sexes. Did it work? From my point of view, yes. We got a great season that proved it didn't rely on gender stereotypes. It also proved to have some incredibly funny and awkward moments, and was the second season in which peanut butter turned out to be the 17th player.
Above all, however, is the fact that Amazon abolished the art of pagonging. Rob C. proved to be a master strategist, inventing the flipping technique that eliminated people from different sides and tribes one by one. He and the rest of the cast (Butch, Matt, Heidi, Christy) pushes this season into the top 5.
---

6. Survivor: Marquesas.
I knew that rock felt purple!
Marquesas is a unique one, that's for sure. Back when Boston Rob wasn't the spokesman of Survivor and the idea of a tribe failing at everything was new ground. What really represents this season, however, is the first ever true totem pole shift. Rotu 4 could have very well taken the season over, but BOOM nope. That alone put it in the top ten.
What's undeniable is that this season once again had a pretty incredible cast. While Vecepia is somewhat forgotten among all winners, there were players like Kathy, Paschal, Sean, the Rotu 4 and of course the prototype Boston Rob. That and the greatest reward ever put this in the top 10.
---

7. Survivor: Philippines.
That we could... have cookies?
The only modern season to crack the top 10, Philippines is here mainly for the cast. Not since China had their been such an incredible cast, with all of the newbies except one or two bringing something and the returnees not killing the season like in RI/SP. We had our heroes, like Malcolm and Denise, and our villains, like Abi-Maria and Pete.
Philippines also sits here because of how important it was: the previous 4 seasons had all been panned by critics, casuals and super-fans alike and Philippines single-handedly put the show back in good graces. Things were pretty shitty but it's all good now, and we have this season to thank.
---

8. Survivor: Heroes vs. Villains.
We have ripe bananas all the time!
Probably the most well-loved season in the show's history, Heroes vs Villains is as good as a returnee season gets. Big names, big moves, big moments. What this season also has that Cambodia fails to bring are funny moments and decent editing. However, it's generally agreed that this season also had too much Russell, which did little to kill the enjoyment like it did it Samoa.
Heroes vs Villains was the last good season for a while and many still think of it as the greatest. While it's down at number 8 on my list, I still respect it a lot.
---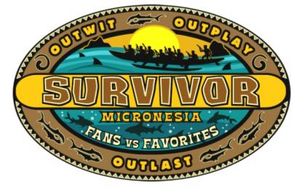 9. Survivor: Micronesia.
It has a face on it, don't worry.
A lot of people are paranoid about Kaoh Rong due to the seemingly endless medical emergencies. My answer to that, of course, is this season. Micronesia had two evacuations and a quit, and would have had a third had Chet not asked to be voted off. Despite this, Micronesia has consistently been called one of the greatest seasons in the history of the show.
While the Favorites obviously were the main spectacle of the season, a lot of people seem to forget that the Fans brought much of the entertainment, especially the likes of Erik and Siska the god. That, and the incredible strategy put this season in the top 10.
---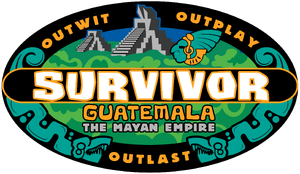 10. Survivor: Guatemala.
The other problem with Judd is that he has a problem with recall.
Ahh, Guatemala. Yet another underrated season, this season is unique in that it is one of two seasons to never have a single unique returnee. Which sucks, considering that a majority of the 16 new players kicked ass.
This season is also important in that the Hidden Immunity Idol was first introduced, although the mechanics were virtually that of an Immunity Necklace. While some of the pre-merge players failed to make an impact, this season is still incredible and the last of the top 10 seasons.
---
11-20 are also virtually interchangeable.
---

11. Survivor: Tocantins.
Who is this jackass?
Tocantins has the best episode of all time. Coach's Exile is the absolute funniest episode in the history of the show, the editors hit all of the right notes and it solidified Benjamin Coach Wade as the greatest contestant of all time.
Despite this, Tocantins barely falls short of a top 10 position. While the characters were awesome and we got the first ever cross-tribal alliance, it only just falls short of the no. 10 spot. But that's okay, because this season is still awesome.
---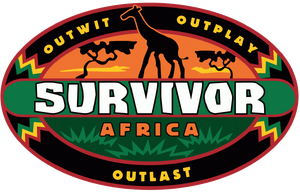 12. Survivor: Africa.
He's a Jew, he won't eat the ham!
While Africa had a good reputation in the present, in the past it was considered the disappointing season (until Thailand came along, that is). It should be said that Africa was arguably the most brutal season ever, as dehydration and dysentery roamed free. RIP Lex.
With that in mind, this season had one of the best casts ever: Ethan, Lex, Big Tom, T-Bird, Silas... the list goes on and on. With an amazing cast, dangerous location and hilarious moments, Africa is deserving of the no. 12 spot.
---

13. Survivor: Panama (aka Exile Island).
I'll drive up and I'll kill you in your shitty little apartment.
Panama changed the game. While Guatemala gave us the Hidden Immunity Necklace, this season gave us the now cast-off Tyler Perry Idol. Was it unfair at the time? Of course, but that doesn't really affect the season. Sure Terry was invincible, but it's not like he needed it anyways.
With all this in mind, most of the cast was incredible. Casaya especially brought the most dysfunctional tribe in history, and yet somehow managed to win almost everything. I will go to my grave saying that Shane was robbed of Second Chance. This was a great season, just not amazing, however.
---

14. Survivor: Cagayan.
BLALAGHAHGLALA
What's funny is that if I was writing this two years ago, this would be an instant no. 4 at least. But overtime, the enigma fades and you realise that Cagayan may have been good, but it wasn't the best.
That's not to say it wasn't epic, though. The cast is still the best in recent memory, with ALL 18 PEOPLE actually managing to put a dent into us. With all this in mind, many agree the gameplay in this season was massively dodgy, and with the epic return of the now unfair Tyler Perry Idol, this season falls ten places down in two years. Bummer.
---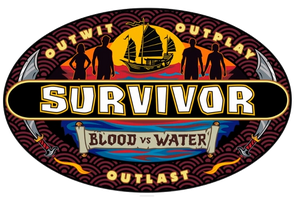 15. Survivor: Blood vs. Water.
Fuck you, Brad Culpepper!
Survivor proved it could flip the script 27 seasons in with this season. The idea of couples and loved ones playing added a bit of drama to the game and single-handedly redeemed Redemption Island.
However, and I'll get killed for saying this... I dislike the idea of Blood vs. Water as a theme. I feel like it's the coupling of players into two players = one player, with the notable exception of Ciera. It definitely creates some relationship conflict. With that in mind, this season still rules, so it's 15. But don't get me started on the second coronation edit in a row.
---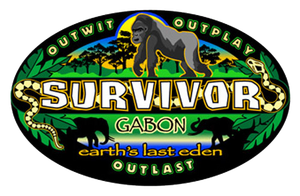 16. Survivor: Gabon.
Eat yo rice.
Gabon is a unique season; while I personally love it a lot, I just couldn't fit it above the others. I don't even know why, either, but I guess it was the cast. There were a couple more duds than I'm used to, especially in the pre-merge. Except Gillian, of course, she was amazing. <3
With all that in mind, we got the oldest winner ever (and supposedly the perviest). We also had Randy, an undisputed god of comedy, as well as Crystal, Ken, Corrinne and Sugar. Again, it sucks that I need to put this so low, but I just couldn't fit it higher.
---

17. Survivor: San Juan del Sur.
Stick to the plan!
As depressing as this is, I don't remember much from this season other than Keith. That's not to say this season sucked, but following Cagayan isn't an easy feat. While I'm still not the biggest fan of BvW, I remember good things though, and that's what keeps it in the upper half.
In all seriousness, did anyone REALLY expect one of the Twinnies to win? I surely didn't, which made an incredible change of pace. Other than that, the fact that I don't remember much pushes it down to 16.
---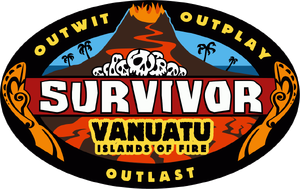 18. Survivor: Vanuatu.
I think both of you have a leg up on me.
Vanuatu is another oddball. While Chris' last stand is incredible and can be considered one of the best wins in history, it's hard to deny that this season also had quite a few duds in the cast. Be honest, do you remember Mia Galeotalanza?
With that said, there were some incredible cast members, namely Eliza, Ami, Chad and Julie. While Battle of the Seasons wasn't as memorable the second time around, I still find plenty of enjoyment in it and really, this season is just as interchangeable as the rest. Hell, you could trade this with Panama and it would probably still reflect my taste.
---

19. Survivor: Palau.
We can't get a female alliance together, because Caryn sucks.
Goddamnit Palau. I used to LOVE you so very much. Hell, you were in the top 10 at one point. But all that dazzle in the cast couldn't keep the predictability hidden. Producers had every chance to use a tribe switch so that Ulong didn't have to die, but they failed in doing so. That, to me, split the game into two halves: the Ulong merged tribe, and the Koror merged tribe.
Don't get me wrong, this was a pretty cool cast. But there was definitely something pretty predictable about it. With that said, it gave us our savior: Willard.
---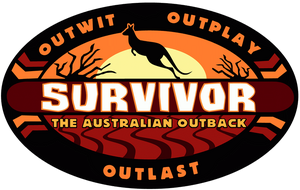 20. Survivor: The Australian Outback.
I ain't no Hershey bar!
Australia, for some reason, ends up this low. It's common for a lot of people to call this season the best of the old school seasons, something I personally disagree with. The pre-merge, undoubtedly, however, is awesome. It also had the first evacuation in the show, which while tragic was enthralling to watch.
The post-merge, on the other hand, threw away a lot of that momentum. There wasn't much prevalent strategy, and while I've never been one for strategy all the time, it did kind of flip the season a bit. I still like this season though, so it avoids the bottom 10.
---
Be warned: this is where I start getting negative. And I'm pretty sure a lot of you are pissed that a certain season ended up down here.
---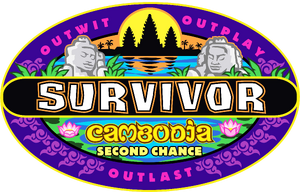 21. Survivor: Cambodia.
Hey, at least you made the jury!
This season had SO much potential. A lot of us expected the casuals to pick some horrendous picks and yet we managed to receive this awesome cast. Did the season actually deliver that potential? Hell no.
Let's start with the sucky editing. What pissed me off the most is that not only did certain people get the focus, but it were the wrong people. Jeff Varner got the winner's edit for the first four episodes... until he got voted out in 16th place. Nice job building him up, guys, because you cost us an array of screentime for others. Then there's Spencer, who got the winner's edit in the last few episodes only to get raped at the FTC. No wonder the casuals are crying foul.
And one more thing: does anyone really buy the whole voting-bloc stuff? There were clearly some core alliances there; Jeremy, Spencer and Tasha were one, for example. Then there were the numerous pre-merge alliances, as well as the Witche's Cove. I get that flipping was a theme, but that doesn't evolve the game.
With that said, Cambodia did have a strategically layered game and some admittedly good moments, so it only barely scrapes into my middle tier. But it had the potential to be right up to the top.
Overall, it was a disappointment. Sorry for this being long, I just had to rant.
---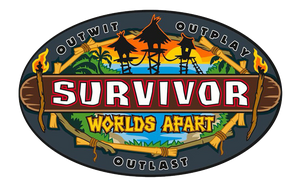 22. Survivor: Worlds Apart.
Yeah well, you're mom's a whore.
All things put aside, this season started off really well. There were clear strategic moves and personality clashes, but at the same time, something felt very ominous about this season. I knew something dramatic would kind of bend it, especially after Lindsay attacked Mike's religion.
Then the whole domestic violence shit started up. While I'm no longer a fan of Shirin after her antics in Cambodia, I did feel kinda bad for what happened. The whole post-merge left a bitter taste in my mouth, and that's why it's down here.
---

23. Survivor: Caramoan.
Break her wrist!
What's ironic is that this was the season that pulled me back into Survivor, and I loved it. But then I caught up with everything and I realized that this season has some big flaws. First off, Brandon came back. While he had insisted he changed, it was clear his previous season screwed him up mentally and nearly got Philip curb stomped in the process.
Then there's the whole Brenda vs. Dawn bullshit. I think we've all gone through enough of listening to people say Brenda was a "goddess" and that Dawn was Satan for pulling that move off. Survivor is Survivor, guys. While the coronation edit of Cochran was annoying, it still wasn't a truly bad season. It had some good moves and good funny moments, so it's not at the bottom.
---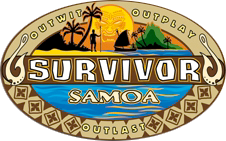 24. Survivor: Samoa.
No, makin' love's my sport.
Samoa broke a record: it was the only season to have only one contestant! In all seriousness, Russell broke this season by dominating the edit, robbing even some of the most important players (i.e Brett) of the confessionals needed to build them up. That's disappointing too, considering that had the edit been even Samoa would have had the greatest cast of the middle seasons. So much for my dreams.
---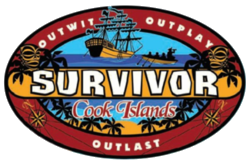 25. Survivor: Cook Islands.
Jonathan, getting frustrated by me!
Cook Islands is the sort of season that shows its rust after rewatch. When I first saw this season, I loved it. I loved the characters, I loved the theme, I loved everything. But on rewatch, it just felt boring. Pre-merge? Excellent. Cao Boi also invented the move that counters idols. But there were little funny moments (with the exception of Billy) and it all just felt kind of bland.
---

26. Survivor: One World.
We have a quantum entanglement.
One World squandered its twist. Think about it; somebody could have made a cross tribal alliance and controlled the game. Instead it just lead to argument. A lot of the cast weren't there to play, and some of them (*cough* Alicia *cough*) made comments that went too far.
While Kim was one of the show's best winners, it was a predictable end to the season. It's considered a disappointment by many, including me, although it does have a cult following. Sadly, it falls down here.
---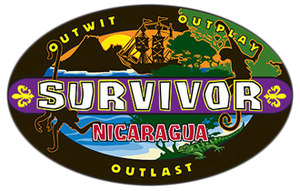 27. Survivor: Nicaragua.
Sorry about your shoes.
Old vs. Young was a mistake from the beginning. While it did give a refreshing change of pace casting-wise, it also predictably led to the elder tribe getting their asses kicked. The Medallion of Power was a joke with no discernible use, and proved to be utterly useless. While the cast was better than the newbie seasons below this, the double quit and everything previously mentioned shoves it down here.
---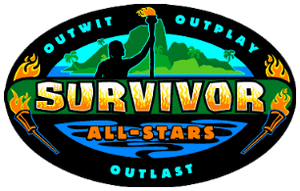 28. Survivor: All-Stars.
I wish it had been his mother. Or... uh... mah neighbor's sister.
The worst of the old-school seasons, All-Stars was the original game-bot season. I don't think a single person other than Richard came there to have fun and it just felt... grim as a result. I'm never going to be a fan of negative seasons, and this was no different.
---

29. Survivor: South Pacific.
I flipped.
South Pacific is the only season that made me uncomfortable. While the whole religion thing had already left a bitter taste, what sunk this season was Brandon. He wasn't emotionally mature enough for a game like this and that was just proven by his unpredictability. He felt exploited at some points, tbh. With that said, this season had a better cast than the last entry on the list, so it managed to not be last. Barely.
---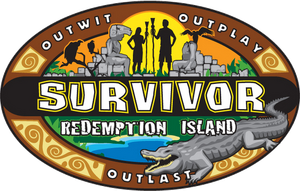 30. Survivor: Free Giveaway to Boston Rob.
No fuck that this season doesn't get a quote.
Fuck this season. No, seriously, fuck this season. It was all just a scam for Boston Rob to finally win, and destroyed his legacy among many fans in the process. Attempting to even REMEMBER half the cast is a chore (seriously, do any of you really remember Kristina Kell?), and the ones we DO remember make us want to gouge our eyes out. A boring cast, a panned twist, a predictable storyline... this season truly was abhorrent.
---

Survivor: Kaôh Rōng
So where do I think this season will end up? Well, the preview was slightly alarming, of course. Having said that, it almost guarantees some more camp-life, which means LESS GAMEBOTTING! :D I have high hopes, and along with the fact that I've seen all 18 members of the awesome cast, I predict this season will be a top 10, maybe even top 5. I may be proven wrong though.
---
So that's my list. Do you guys agree or disagree? Leave comments below.